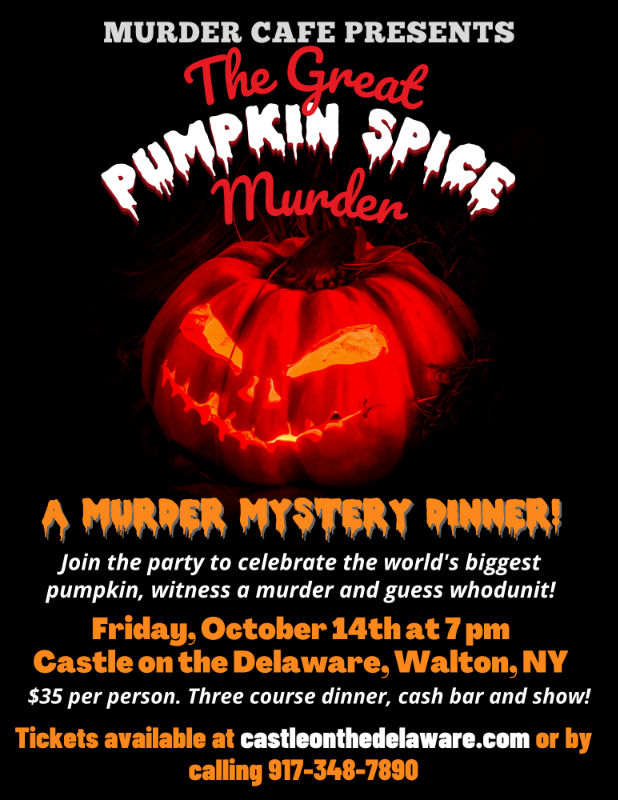 Murder Cafe presents:
THE GREAT PUMPKIN SPICE MURDER
A Murder Mystery Dinner
You're invited to join famed pumpkin farmer, Charles Goodman, and his wife, Annie, in celebrating their winning of the new World Record for growing the biggest pumpkin. Even his former best friend and biggest competition, Sam is in attendance. Not everyone, however, is happy for Charles. His ex-wife, Tiffany, thinks that she should share some of the spotlight. Tempers get as hot as a fresh Pumpkin Spice Latte, and someone won't be leaving this party alive.
Guess whodunit and be eligible to win prizes!
Friday, October 14th at 7 pm. (Doors open at 4 pm)
$35 per person. Three course dinner, cash bar and show. Please buy tickets from our website or the day of the show at the door.
Frank Marquette
Owner-Operator
Murder Café
845-475-7973
www.murdercafe.net
Buy Tickets Online