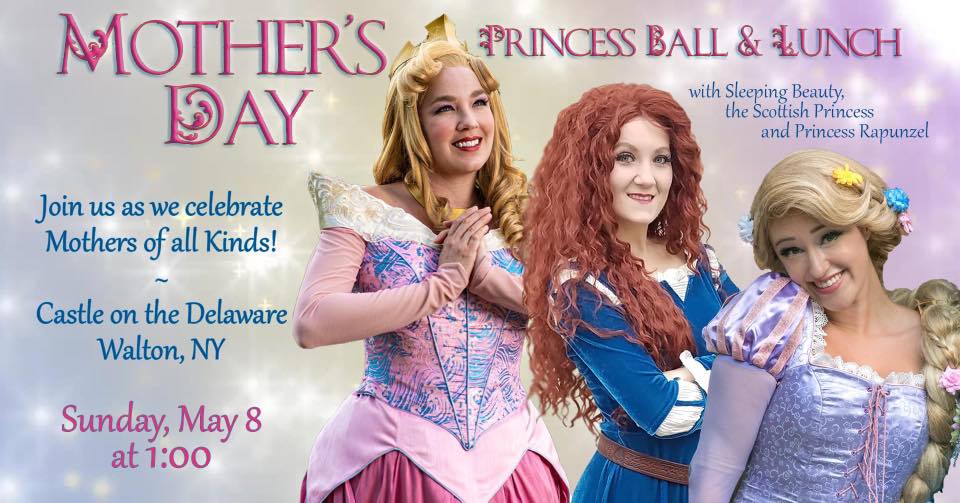 Join us in celebrating the moms, grandmothers, step-moms, and all of the caring women in our lives who help us to grow!
Princess Rapunzel, Sleeping Beauty and the Scottish Princess will share a special show featuring stories about their moms and the women who raised them, with sing-a-longs, interactive activities, and a ceremony honoring our mothers in attendance, followed by photo ops, a delicious lunch buffet, and a dance party!
Buffet will include adult and child favorites!
Tossed Mixed Salad
Fresh Baked Rolls with Butter
Grass Fed New York Strip Roast
Baked Tilapia
Fried Chicken Tenders
Pan-fried Vegan Falafel Patties
Mac n' Cheese
String Bean Almandine
Double Chocolate Chip Cookies
Chocolate Covered Strawberries
Fresh Lemonade, Coffee/Tea
$25 per person (includes sales tax and gratuity)
Buy Tickets Online