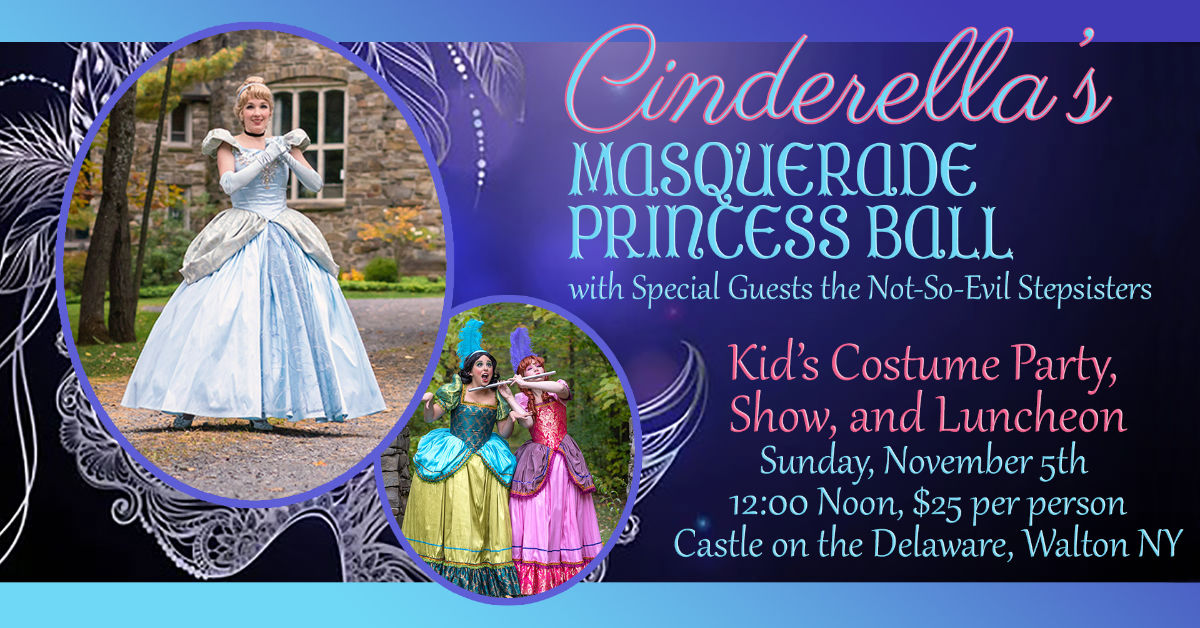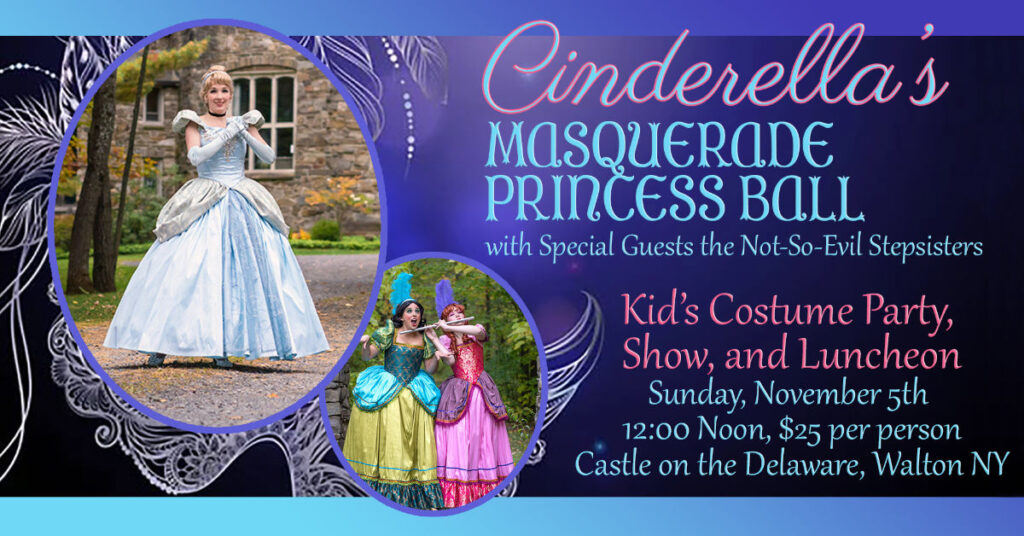 SAVE THE DATE!
Princess Cinderella is throwing a Halloween Masquerade Ball and her sisters have promised to be on their best behavior if they can attend!
Wear your favorite princess dress or your Halloween costume and join us for a hysterical, Halloween-themed show about kindness, friendship, and the bonds of family.
Then enjoy a delicious, home made luncheon, followed by photos ops and autographs with Cinderella, her Prince, and her two Not-So-Evil Step Sisters, and of course, dancing!
Tickets are $25 and include a live show, buffet, and all activities.
Menu
Fried Chicken Tenders
Macaroni and cheese
Mixed Garden Salad
Steamed Broccoli
Oatmeal Raisin Cookies
Fresh Lemonade
Buy Tickets Online
"*" indicates required fields